I can't believe I haven't blogged since December! My husband has been home from Afghanistan for a couple months now and we have just been spending time together. I didn't want to come back to blogging until he was back at work.
While my husband was deployed I made some changes to our bedroom. I didn't take any before pictures because I hadn't really done anything to our room.
Join me for a tour
My side of the bed
I still haven't decided on what to do with the drapes.
It needs to be dark in our room during the day when hubby is on mids and sleeps during the day.
Any thoughts?
I spy a kitty napping.
Our cats Kitty is the fluffy one and Bella is the little pregnant one.
We are expecting kitties any day now!
(We got Kitty fixed a couple weeks ago, after we realized Bella was pregnant)
I must say I LOVE our bedroom now, it is so cozy!
I am still trying to figure out how to accessorize my dresser and hubby's side of the bed.
Also what to do with the curtains and I would LOVE to paint our walls.
It feels good to be back!
I'll share all the details in a couple days.
Looking forward to visiting all of you.
Michele
Joining the following: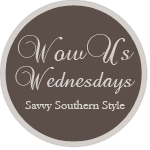 Feathered Nest Friday